CARE is dedicated to rescuing and re-homing abandoned animals.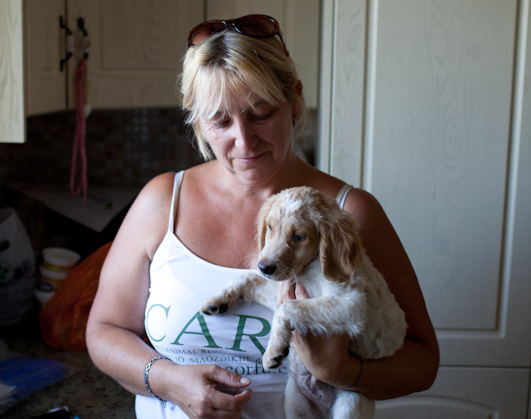 CARE presently operates a very successful castrating and neutering programme to diminish the hundreds of unwanted puppies on the Island and without your continuous help and the support of our local vets, we would not be able to continue.
We also have a CARE van which helps to collect the strays which are then taken to the vet for a full check up. Once checked, we place a CARE collar and tag which indicates they have been successfully dealt with. Serious injuries are expensive and we can only cover these costs with the help of your donations.
Until we raise substantial funding to enable us to purchase land for a shelter, Derek Butler who is head of operations has very kindly let us build some temporary kennels and runs in his garden which is where we are currently operating from and anyone is welcome to visit.
If you are looking to adopt a dog or puppy, then please contact Derek on (0030) 6972072155 who will be delighted to assist in any way or check our regularly updated web site with new arrivals. Please go to our HOW TO HELP section and click either the fostering or dogs needing a home page for full updated details and photographs.